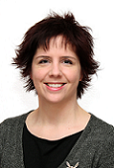 CV
| | |
| --- | --- |
| 2019 | Associate Professor, English Dept, Faculty of Humanities and Social Sciences, University of Zagreb |
| 2012 | (November) Assistant Professor, English Department, University of Zagreb |
| 2011 | 1-month research grant, University of Calgary, Canada |
| 2009 | assistant lecturer, English Department, University of Zagreb |
| 2009 | PhD, University of Zagreb, (PhD in Croatian, title: Self-legitimation of the English Novel at the End of the 17th and in the First Half of the 18th Century) |
| 2001-2009 | assistant, English Department, University of Zagreb |
| 2004 | 3-week course "Text and Context: Postmodern British Literature", Scottish Universities' International Summer School, University of Edinburgh, Scotland |
| 2003 | 1-month research grant, Queen Mary, University of London, Great Britain |
| 2002 | diploma (BA minor) in Portuguese Language and Literature, University of Zagreb |
| 2001 | BA in English and Italian languages and literatures, University of Zagreb |
Research interests
Canadian literature, 18th-century English literature, historical development and theory of the novel, postcolonial theory


Undergraduate courses
Introduction into the Study of English Literature
Contemporary Canadian Literature in English
The Beginnings of the Modern Novel in 18th-Century England
Graduate courses
Architext in Postmodern British Literature
Postgraduate courses
Marginal Cultures and Cultural Margins: Text and Image of Indigenous Australia and Canada
Secret lives in Alice Munro's short stories
Membership
CCAS – Croatian-Canadian Academic Society / CCAA Association Academique Croatie-Canade  (President since June 2013); CEACS – Central European Association for Canadian Studies; HUAMS – Croatian Association for American Studies; HDAS/ESSE – Croatian Association for English Studies/The European Society for the Study of English; HFD – Croatian Philological Association
Guest lectureship:
A)  May 2013 CEEPUS. Karl Franzens University Graz, Austria, Institute for the Inter-American Studies. Lecture title: "Constance Beresford-Howe: The Book of Eve"
2. Lecture title: "Does Gender Matter? Coping with Aging and Dementia in Two Short Stories: Alice Munro's 'The Bear Come Over the Mountain' and Rohinton Mistry's 'Swimming Lessons'"
3. Lecture cycle Cultural Spaces of Canada – Espaces culturels du Canada. Lecture title: "The Canadian Wild West: A Myth Revamped"
B) February 2014 Masaryk University Brno, Czech Republic. Intensive course for undergraduate and graduate students "Multiculturalism in Canada".

Selected bibliography:
Book (in Croatian):
Istinito, prirodno, različito: Autolegitimacijske strategije ranog britanskog romana. Biblioteka književna smotra, ur. Irena Lukšić, Zagreb: Hrvatsko filološko društvo, 2013.

Selected articles published in English
Book chapter
· "Sisters Brothers Pack Heat: or How the Sisters Fared in the West", Facing the Crises: Anglophone Literature in the Postmodern World, Lj. Matek and J. Poljak Rehlicki (eds), Newcastle

Articles:
· "Pucaj! Georgea Boweringa: neispričana priča o pokoravanju kanadskog Zapada". Umjetnost riječi (The art of Words: Journal for Literary Criticism, Performance Arts and Film), LVII, 3–4 (July – December), 2013: 203-225.
· "Starost u 'Zimskom vrtu' Alice Munro". Književna smotra, temat "90-e". XLVI/2014, 171 (1), 2014: 93-100.
· "Problem multikulturalnosti u noveli 'Poduka plivanja' Rohintona Mistryja". Književna smotra, temat "Znaci vremena: povodom 80 godina zagrebačke anglistike". XLVI/2014, 172 (2), 2014: 65-70.
· "Texture of Life" in Brno Studies Journal (Masaryk University, the Czech Republic), vol. 37, Is. 2 (2011), pp. 159-171,
· "The Early English Novel: Tradition and Newspapers" in Studia Romanica et Anglica Zagrabiensia SRAZ (University of Zagreb, Croatia), vol. 55 (2010), pp. 19-48. Article title: "The Early English Novel: Tradition and Newspapers".
· "Tenderness of Space and Outlandish Woman: The Tenderness of the Wolves and The Outlander", Review of International American Studies RIAS, Vol. 5, Winter-Spring (1-2/2011), pp.187-208.

Full bibliography
http://bib.irb.hr/lista-radova?autor=247811&lang=EN