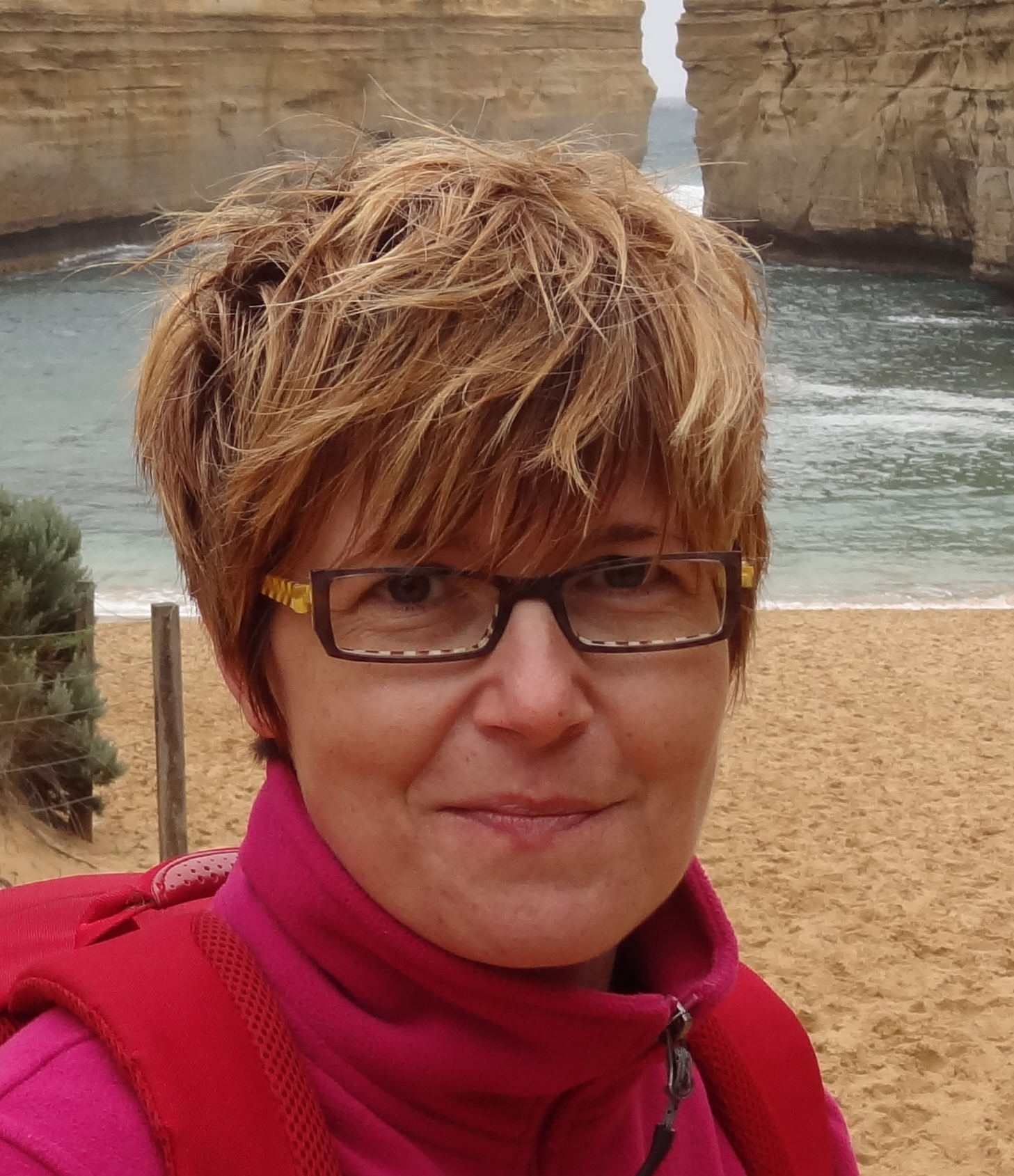 CV
| | |
| --- | --- |
| 2018 | Associate Professor, English Dept, Faculty of Humanities and Social Sciences, University of Zagreb |
| 2014-2015 | 6-month Endeavour Research Fellowship, School of Humanities, University of Adelaide, Adelaide, SA, Australia |
| 2011 | Assistant Professor, English Dept, University of Zagreb |
| 2008-2011 | Assistant Lecturer, English Dept, University of Zagreb |
| 2008 | PhD (Magical Realism and the Contemporary Aboriginal Novel), University of Zagreb |
| 2006-2007 | one year doctoral research grant (Endeavour-Australia Europe Award) at the Australia Research Institute, University of Curtin, Perth, WA, Australia |
| 2005 | MA (Literature of Australian Aborigines: From Oral to Postcolonial Discourse), University of Zagreb |
| 2002 | 5-month research grant at the Department of English, Faculty of Arts, University of Bergen, Norway |
| 2001 | 3-week course "Text and Context: Literature in 20th Century Britain", Scottish Universities' International Summer School, University of Edinburgh, UK |
| 2000-2008 | Assistant, English Dept, Faculty of Humanities and Social Sciences, University of Zagreb |
| 1998 | BA in English and French language and literature, University of Zagreb |
| 1994-2000 | English and French translator/interpreter |
Office: B-015
Office hours: Zoom meeting per prior appointment
Research interests
Postcolonial theory; theory of the fantastic; Australian literature and film; Australian Indigenous fiction and film; Anglophone literary and cinematic fantasy; contemporary British fiction; Anthropocene fiction and film; cli-fi

Undergraduate courses
Alternative Worlds in Contemporary British Fiction
The Anthropocene in British and Australian Fiction and Film

Graduate courses
A Historical Survey of the Fantastic in British Literature
Narrative DissemiNation of the Land of Oz

Professional membership
European Association for Studies of Australia (EASA) – board member; Australasian Humour Studies Network (AHNS); International Association of the Fantastic in the Arts (IAFA); Centre for Popular Culture (Osijek)

Editorial board member
Umjetnost riječi
Journal of the European Association for Studies of Australia (JEASA)
Peter Lang World Science Fiction Studies
Selected bibliography
Books:
Futuristic Worlds in Australian Aboriginal Fiction, Oxford: Peter Lang, ISBN 978-1-78707-200-8, 2017, 271 pp.
Razvoj književne proze australskih Aboridžina: od nevidljive do postkolonijalne priče (Development of Australian Aboriginal Fiction. From an indivisible to a postcolonial yarn) Zagreb: Biblioteka književna smotra, ISBN 988-953-296-036-5, 2011, 396 pp.

Editor:
Other Contact Zones, NT21C, Volume 7, Jason Ensor, Iva Polak and Peter Van Der Merwe (eds), Australia Research Institute, Curtin University of Technology, Network Books, ISBN: 9781920845414, ISSN: 1834-0890, Perth, 2007, 269 pp.

Selected refereed articles published in English:
– "Unpunishable Crimes in Claire G. Coleman's Futuristic Novel Terra Nullius" Humanities 11, no. 2, 2022: 47. https://doi.org/10.3390/h11020047
– "Native Apocalypse in Claire G. Coleman's The Old Lie" Humanities 9, no. 3, 2020: 69. https://doi.org/10.3390/h9030069
"Alexis Wright's The Swan Book", Cli-fi: A Reader, eds. Axel Goodbody and Adeline Johns-Putra, Oxford: Peter Lang, 2018.
– "The Power of 'feeling Nothing' in Wesley Enoch and Deborah Mailman's play The 7 Stages of Grieving", Adaptation: Theory, Criticism and Pedagogy, eds. Ljubica Matek and Željko Uvanovic, Aachen: Shaker Verlag, 2018.
– "The Last Lemurian: A Late 19th-century Fairy Tale in the Australian Outback", The Fantastic of the Fin de Siecle. Ur. Irena Grubica i Zdeněk Beran, Cambridge Scholars Publishing: New castle upon Tyne, 2016: 223-242.
"A Most Peculiar Act by Marie Munkara". Transnational Literature, Vol. 7, No. 2, May, 2015, ISSN 1836-4845.
"Indigenous Australian Image and Text: Mad Bastards 'write life in every stroke'". Facing the Crises: Anglophone Literature in the Postmodern World. Ed. Ljubica Matek and Jasna Poljak Rehlicki, Cambridge Scholars Publishing: Tyne, 2014: 30-48.
– "Indigenous Australian Texts in European English Departments: A fence, a bridge and a country as an answer to the debate over multiculturalism." ELOPE. Vol. 10, Fall, 2013: 69-81.
– "Yulyurlu: Lorna Fencer Napurrurla: A Review." Journal of the European Association for Studies of Australia (JEASA), Vol. 4, No. 1, 2013: 193-196.
– ""The One about Coyote going West: mimesis and ethics in multicultural landscapes of Canada and Australia", Brno Studies in English, Vol. 37, No. 1, ed. Jan Chovanec, Brno: Masaryk University Brno, 2011: 173-190.
Full bibliography:
http://bib.irb.hr/lista-radova?autor=247822&lang=EN