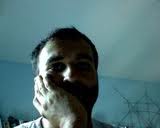 Curriculum vitae
| | |
| --- | --- |
| 2019 | Assoc. Prof., English Dept., University of Zagreb |
| 2012 | Asst. Prof., English Dept., University of Zagreb |
| 2009 | PhD, University of Zagreb (9/11: Event, Trauma, Nation, Globalization) |
| 2005 | MA,  University of Zagreb (Image Inc: Popular Visuality and the Postmodern American Novel) |
| 2000 | BA, University of Zagreb (English/Croatian) |
Research interests:
Contemporary American literature and culture, visual culture, problems of globalization.
Undergraduate courses:
Introduction to the Study of English Literature (Omega)
American postmodernism and Popular Culture (Omega)
Graduate courses:
Cultural Aspects of American Neoliberalism (Omega)
Other achievements:
Fulbright visiting scholar, Department of Social and Cultural Analysis, New York University (2005/06).
Member and co-founder of the Croatian Association for American Studies (HUAmS ), member of the Croatian Association for the Study of English (HDAS), used to co-edit literary journal Libra/Libera and [SIC] journal.

Selected bibliography:
Towering Figures: Reading the 9/11 Archive. Amsterdam & New York: Rodopi, 2011. (publisher ; Google Books )
Full bibliography:
 http://bib.irb.hr/lista-radova?autor=277386&lang=EN
https://ffzg.academia.edu/svencvek (Academia.edu)